Programmes
Stay tuned for upcoming programme dates!
Location
OCBC Arena
5 Stadium Drive
Singapore 397631
View Map
THE SPORTIEST KIDS CAMP IN SINGAPORE
The Sports Hub Multi-Activity Camp returns for another edition! Here's a chance for the young ones to build new skills, have fun and make new friends!
The 5-day camp serves as a kids development program is designed for children to develop a variety of fundamental sports skills, social skills, build confidence, make new friends and most importantly, have FUN! The coaches create a fun, safe and positive environment for campers to learn and express themselves.
Besides experiencing various sports activities, campers will also get to enjoy classic camp activities with a twist: Speedy Treasure hunts, our very popular Team challenge and much more!  For more information on the sports and activities during the camp, click below.
Sign up now for a 5-day camp at $465 or a single day session at $110!
For more enquiries, please email to info@proactivsports.com
IN PARTNERSHIP WITH: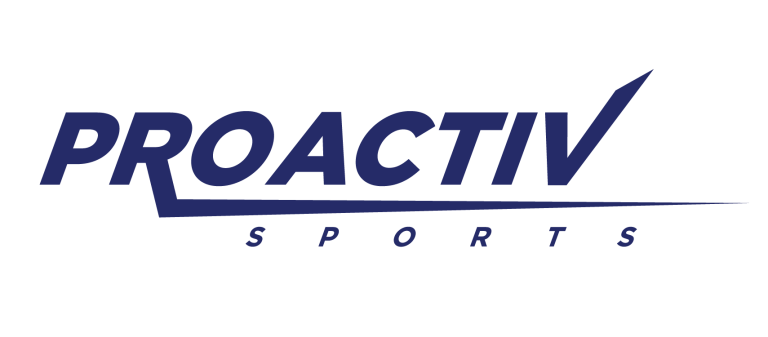 Soccer
Largely known as one of the most popular sports in the world, soccer has amassed a huge fan following over the years. The love for this game is especially illuminated during The FIFA World Cup -- a global sporting event that unites soccer fans of all ages from all over the world! The popularity of soccer can be attributed to its simple gameplay, which makes it easy to understand even for children.
The Multi-Activity camp at the Sports Hub is a great way for children who are avid soccer fans to explore this sport and grasp the fundamentals! Entering the world of soccer at a young age is not only an effective way for your children to keep fit but can also aid them in their cognitive development.

By getting your kids on their feet to run up and down the field and vie for the ball, they will get a great cardiovascular workout, while improving their agility and coordination. At the Multi-Activity camp, children will be exposed to a series of soccer drills, practices and games, where they will be trained by our experienced team of soccer coaches.

Children will be able to pick up various techniques such as dribbling, passing, receiving, shooting as well as tackling. Besides acquiring physical skills, children will also gain a deeper understanding of the rules of the game and learn about common soccer tactics such as attacking and defending.

Most importantly, our multi-activity camp serves as a place for your kids to meet fellow soccer enthusiasts or just make new friends! Since soccer is a team sport, playing in a team will definitely equip your children with essential soft skills such as communication and teamwork. For children who display leadership potential, we'll even let them try their hand at taking the lead in their teams!
Frisbee
A sport that has steadily gained popularity over the years, Frisbee is a fast-paced and high-intensity sport that has made its way into the professional leagues. Frisbee is often regarded as a unique cross between football, soccer and basketball due to the overlapping rules involved in gameplay. A refreshing sport for children to try, the Sports Hub Multi-Activity camp is a great opportunity to introduce this sport to them!
Frisbee is a no-contact sport where players are split into two teams. The main objective of the game involves passing the frisbee disc to and fro until it is caught in the end zone to score a goal. Similar to soccer, frisbee requires lots of running, but also jumping, stretching and throwing, which can be a great source of cardio and strength training for children.

Additionally, the unique shape of the frisbee disc alters the dynamics of passing and throwing as opposed to conventional ball sports. At the Multi-Activity camp, our experienced instructors will guide children in terms of precision training so that they can handle the frisbee with ease.

An interesting thing to note about a game of frisbee is that there are absolutely no referees in the game! The players call their own fouls, making them completely responsible for abiding by the rules and playing a fair and clean game. This will teach children to be independent in making their own decisions and to take responsibility for their actions.

While it's all fun and games with fewer fouls and penalties in a game of frisbee, children will also gain a greater sense of sportsmanship that will follow them through to their teen and adult years. Also, our dedicated team of instructors create a fun and safe environment while your kids participate in gameplay, so you can rest assured that your child will be in good hands!
Tennis
Tennis is definitely a sport that requires patience and effort. Regarded as one of the toughest sports to master, tennis is a vigorous sport that not only requires specialised technical skills but also the utmost concentration and focus from its players. While this might seem daunting for children, it's actually the perfect time for them to exercise discipline as they take on this highly rewarding sport.
As tennis requires its players to be able to think quickly on their feet, it is a great sport to enhance the motor development of children. Tennis is not an easy sport to master on your own, but with some coaching and practice, children can pick up the necessary techniques!

The Multi-Activity camp offers professional tennis training for kids where they will be coached in the fundamentals such as the basic tennis strokes and the different tennis grips. Footwork basics such as the side shuffle and the split-step will also be incorporated into the training regimen to help children navigate the court efficiently.

The training provided will help children develop skills such as hand-eye coordination, balance and most importantly quick reactions. With consistent practice, children will be able to see a marked improvement in their reflexes, resulting in increased alertness levels. As tennis is a sport that requires tactical thinking, children will also gain problem-solving skills which will greatly help them in their daily lives as well!

The tennis programme at our Multi-Activity Camp is specially designed to cater to children, with kid-friendly equipment coupled with expert supervision. As tennis is a no contact sport, it can be a great option for parents who're looking for a healthy yet safe exercise option for their children. Once kids have successfully picked up the basics, they will be given a chance to participate in games where they can display their skills and play confidently!
Floorball
Being a close relative of hockey, floorball is a fun, interactive, and fast-paced sport that can be played both indoors and outdoors with five players and a goalkeeper in each team. Moreover, it is said to be more effective at honing a player's fine motor skills and mental acuity as compared to hockey.
This is partially due to the lightweight equipment used, which emphasises more on ball control as all points of contact are directed towards the ball and not to the stick or player. It also minimises the risk of injury, allowing for clearer communication between players in a controlled environment. This helps to promote athletic adaptation to different situations during gameplay. Once mastered, floorball can be an exciting and interactive game of speed, agility, and cool tricks!

The rules of the game are simple, and the difficulty level can easily be tweaked to cater to children. In a fun and engaging environment, the process of learning becomes far more interesting, making it easier for children to grasp concepts and pick up the new sport.

For example, fun drills, races, and games will be organised throughout the multi-activity camp to help children understand and pick up the essential basics of floorball such as the rules of the game, stick handling, ball control, dribbling, as well as the different techniques involved in passing and shooting. Your children will also be taught the fundamental footwork involved in floorball dribbling so as to apply all they learn during the lesson into a friendly match!

While we want everyone to focus on having fun and familiarising themselves with the basics, proper floorball and safety equipment such as helmets, shin guards and protective padding will be provided throughout the Multi-Activity Camp as safety is still our utmost priority.

Picking up a sport like floorball will also train your child's reflexes and reaction time, speed and flexibility, as well as hand-eye coordination. As the sport requires a combination of muscle fitness, tactical, and technical skills, it will also help in the development of not only your child's long-term endurance and body muscle fitness, but mental focus too!
Dodgeball
Dodgeball is a fun sport that most of us are familiar with, having played it in some of our PE classes in school! A simple and popular game among children and adults alike, it can be played both outdoors and indoors. The main objective of the game is to eliminate all players in the opposing team by either hitting them with the dodgeball or catching their throws. Catching the opponent team's throws also comes with the added advantage of bringing back one of your eliminated players.
Our multi-day activity camp incorporates sessions of dodgeball conducted in a safe space for kids who're looking to try out a simple team sport! As dodgeball involves short-distance sprinting, engaging in a game of dodgeball doubles up as a form of interval training. Interval training can be a great form of exercise for children as the body learns to use energy more efficiently, allowing them to go further with more energy! This helps them increase their speed and endurance levels, and boost their overall stamina.

Besides running, dodgeball also requires its players to be constantly focused to adjust and anticipate all movements rapidly to avoid getting hit by the balls to prevent the risk of elimination. As such, kids learn how to be more agile while also improving their balancing skills. With the constant twisting and turning to dodge the ball, your children will work on their flexibility and gain quicker reflexes!

While playing dodgeball is definitely a good workout, it is also the ultimate team sport where kids learn the importance of teamwork and communication. As dodgeball is a fast-paced sport, every player has to be aware of their surroundings and leverage each others' strengths in order to win. This encourages children to learn how to work with others while also presenting an excellent opportunity for them to make friends!
Swimming
Be it for recreation, exercise, or sport, swimming is what most people would consider both a survival skill and an excellent way to work your entire body. Many households in Singapore may not have easy access to sporting facilities, thus, the Sports Hub Multi-Activity Camp is the perfect opportunity for your child to spend some time in the pool! Rest assured, our coaches will ensure a fun, but most importantly safe, environment for all campers to learn and express themselves!
Swimming uses the resistance of your own body weight against the water, working almost all the muscles in the body from head to toe. Aside from helping maintain a healthy weight, heart, and lungs, swimming on a regular basis will also help with the development of your child's cardiovascular system by building muscle strength, and endurance. Like running, swimming is also said to have the mental and emotional benefit of relieving stress and lifting your mood by keeping your heart rate up!

If you're afraid that the activity may be too taxing for your child, fret not! Our coaches will carefully monitor your children and keep all activities to low-impact workouts with the aim of simply helping them relax and understand how to perform the strokes properly. Some of the common swimming styles which our coaches will introduce to your children include breaststroke, backstroke, butterfly, and freestyle.

This may be a great opportunity for your children to explore a new hobby, and possibly develop a passion for swimming and take it to the competitive level! Your child will still enjoy all the health benefits stated above with a more vigorous training regime. On top of that, they get to enjoy the thrill of competing against other swimmers!

Now we all know that children's' interests in sports tend to ebb and flow, but when it comes to swimming, you don't really have to worry about that. Swimming is a low-cost and well-rounded sport that your child can take up anytime and enjoy on a regular basis -- all you need is a pool, a pair of swimming goggles, and a swimsuit!
Basketball
The basketball program at Sports Hub's Multi-Activity Camp is designed to create a fun and engaging environment for children to learn the fundamentals of basketball. With a focus on imparting basic skills through simple drills such as footwork, dribbling, shooting, and passing drills, your child will surely be equipped with the proper form and technique to play this sport on either a recreational or competitive level.
The reason for the sport's worldwide popularity is partly attributed to the fast and exciting nature of its gameplay. After all, there are hardly any dull moments when a game is played. On top of that, basketball is one of the few sports that grooms players to be versatile and flexible in their skills, requiring them to perform in both offensive and defensive roles.

Being a team sport consisting of two teams with five players, players also need to come up with winning strategies in order to outsmart opposing teams. So aside from the physical aspects of the sport, players are drilled on their critical thinking and analytical skills too, making basketball both a physically and mentally demanding game.

Our experienced and dedicated team of coaches at Sports Hub will actively provide both visual and hands-on coaching for your children. Other than simply supervising your children while they execute their drills, our coaches will go the extra mile to provide live demonstrations in order to ensure that your children are able to effectively learn, and practice the right techniques necessary to play professional basketball.

Moreover, our coaches also understand the important role that sports play in character development. They will actively instill the values of sportsmanship and camaraderie among the players as alike other team sports, teamwork, cooperation and coordination are some of the most important factors that contribute to a team's success.

After completing this crash course on the basics of basketball, your children will get the chance to display all they've learnt in a friendly tournament! Being able to showcase their new set of skills on the court will boost their self-esteem and confidence, possibly igniting a passion for the sport. At Sports Hub, we have high hopes that your child will continue to stay active in life after this experience!
Karate
Groom your children into mini ninja warriors! Sports Hub's Multi-Activity Camp caters karate lessons for you to channel your child's energy into learning different martial arts techniques in a safe and non-competitive environment.
Contrary to popular belief, karate neither promotes aggression nor the use of violence. Instead, the ultimate goal of karate is to cultivate exceptional human character such that one may have the wisdom to prevent violent attacks before an actual fight occurs. Karate advocates self-defence, respect for your fellow sportsmen, and encourages the development of a well-balanced mind and body through the improvement of one's self-control, attention, and executive motor functioning skills!

Self-defence skills are especially valuable when growing up as your child will be well-equipped with techniques to defend themselves, stop an assault, or deconflict a potentially aggressive situation. Our professional karate instructors will also impart the understanding that these skills are only to be applied when under duress. With these self-defence skills, you can be confident that your child will be able to look out for him/herself when danger strikes.

Moreover, karate will also have a significant impact on your child's self-esteem. For example, to successfully execute a karate technique, a karate student needs zest, enthusiasm, and confidence. Our karate trainers at Sports Hub will not only be focused on technical skills but on building your child's character. They will be encouraging and understanding so as to create a platform for your children to feel comfortable enough to take initiatives and believe in their own capabilities.

If children start to develop a passion for karate, their confidence will increase as they begin to master more complicated sequences, moving up in the belts. This confidence will stay with them as they transition into adulthood, allowing them to view themselves in a positive light and develop strong relationships with their peers.
Rugby
Rugby is the perfect game for kids who love to dive fearlessly into a new sport! Though the game of rugby often seems a little more rough and rigorous, the game also relies highly on quick reactions and a player's ability to think on their feet!
When it comes to rugby, agility is vital. The constant running and dodging trains players to be spatially aware, while also being able to make decisions quickly. Battling in scrums also helps your kids get acquainted with strength training at an early age, allowing them to experience a holistic workout they can feel fully engaged in. The ability to strategise, work as a team and be self-confident are just some skill sets that your kids will learn from the game of rugby that will be valuable in day to day life as well.

Our trainers welcome all young ones to have a go at this exciting sport during their time at the Multi-Activity Camp! With excellent training grounds and close supervision, your child will be equipped and ready to be out on the pitch in no time.

So, whether your child is a newcomer or has some experience in this game, every participant will be trained on the fundamentals of the game to ensure everyone plays together in a cooperative manner. This ensures that everyone conducts themselves responsibly on the pitch while making sure that everyone can enjoy the sport together.

Trying their hand at an immersive game of rugby is just the thing to get your little ones interested in getting active outdoors! On top of that, rugby is a pocket-friendly sport that anyone can take on or invest in. All they will require is the right protective gear, a group of friends, and before you know it, they're ready to get started on their next game!
Baseball
While there is a great variety of bat-and-ball games enjoyed by most sports enthusiasts, baseball is undeniably one of the more popular ones, garnering fans not just in the Major League, but all across the world. A sport that leverages on excellent coordination skills, swift movements and most importantly teamwork, baseball is a perfect sport to introduce to your children!
As spectators, most people do not realise that baseball comes with a range of movements that players have to be adept at, from swinging a bat, to throwing a ball as well as running along the perimeter of the bases. Each of these movements requires a different set of skills, which can be achieved through proper training and guidance. The baseball training provided at the Multi-Activity Sports Camp is a fun way for children to hone the necessary skills all while helping them build up their physical strength and endurance!

Baseball requires a good stance from head to toe, which is why playing baseball is a great way for your kids to engage the different muscles in their body. The motion of swinging and catching a baseball can help your children develop their upper body strength in their arms, shoulders and chest muscles. On the other hand, the movements of squatting and throwing make use of calf muscles and hamstrings which will strengthen their lower body strength.

Besides the physical benefits that come with playing baseball, children will also learn to focus on and improve their mental agility. Unlike some other sports where players are always in motion, baseball requires each player to assume their position and patiently wait to identify the right opportunity to make a move. Our coaches are professionals with years of experience in the field and will guide your child to find the position that's most suitable for them!
Cricket
Cricket is another popular sport that has gained global recognition, having originated from England in the 18th century. Till today, it is still widely played in countries such as Australia, South America, and New Zealand. More often than not, we see professional athletes playing cricket on the international stage, adhering to complicated rules and cricket terminologies. However, children too can enjoy the sport by learning basic cricket skills through fun, game-based activities!
Being a bat-and-ball game involving fielding, batting, bowling and wicket keeping, learning the game of cricket can help children develop essential fine motor skills such as balance and hand-eye coordination. The game of cricket also involves running between wickets, which will help in the development of your child's physical fitness, boosting their stamina and cardiovascular endurance.

At the end of the day, we want your kids to enjoy the process of learning and experiencing new sports. That's why our cricket coaches at Sports Hub will focus on teaching the fundamentals and basics of cricket, whilst allowing your children the flexibility to develop their own personal style -- your children are sure to have lots of fun!

Moreover, being a team sport, cricket creates an environment for children to get social, make new friends, and practice working as a team. The sporting experience that cricket offers will improve your child's social skills, as they will learn how to communicate and cooperate effectively with other children that have a like-minded interest in the game.

During gameplay, your kids will be encouraged to speak up amongst their own teams to share their ideas, resources and talents, as they work towards a common goal. They will learn important values and skills such as leadership, sportsmanship, and humility in the face of defeat. This will help them succeed not only in other sports but in other daily activities and challenges as well!
Kickball
Part of kickball's appeal is its simplicity: it neither requires a lot of strength nor skill, plus it's easy to learn and fun to play. A great sport to encourage children to adopt a healthy and active lifestyle, kickball is guaranteed to keep your children on the move at all times, keeping their muscles toned, and hearts racing!
Kickball contains elements of both baseball and soccer, with the objective for one team to score more runs than the other. Every player on the team takes turns to kick the ball and run through all the bases in order to secure a point. This team sport is also a great activity to play with your family during the weekends at the park or anywhere with a wide-open field of grass.

At our Multi-Activity Camp, Sports Hub aims to introduce kickball to your children in an enjoyable way to cultivate their interest in this unique sport! Unlike other sports, kickball does not require its players to adopt specialized positions, which makes it a perfect sport for all kids to try. Since the rules of kickball are extremely flexible, the game can be easily altered to match the varying skill sets of the children, offering a safe environment for them to learn and play in.

In recent years, kickball has slowly been gaining popularity in recreational leagues alongside other sports such as dodgeball and bowling. Kickball may lay the foundation for your child to learn basic skills associated with more complex sports!

Thus, mastering the art of kickball at a tender age can go a long way even if your child decides to pursue an interest in other sports. Furthermore, aside from being a fun and exciting game to play with friends and family, kickball will also train your child's gross motor skills as the sport requires a full range of bodily movement!
Athletics
Most Singaporeans run regularly, and this is because running is one of the most straightforward and accessible ways to improve aerobic fitness and cardiovascular health, plus it burns calories and builds strength. Picking up the habit of running will also help prevent the onset of osteoarthritis in the future by strengthening one's knees!
Competitive running is a great avenue for children with boundless energy reserves to engage in an activity that's both healthy and productive. All your child will need is a pair of running shoes and open space! Furthermore, children who have an interest in running for leisure may enjoy the thrill of amping it up -- pushing their bodies to see just how far and fast they can go.

Our trainers at Sports Hub's Multi-Activity Camp will impart important things to take note of before planning a competitive running training regime such as goal setting and pacing. Aside from finding a comfortable pace to increase the intensity and volume of their running, children also need to understand the importance of rest and recovery, nutrition, and hydration for their own safety.

Running may be a simple exercise, but there are many ways that running can improve a person's psychological functioning too! Studies have shown that people who run on a regular basis sleep better, are more focused during the day, and have better moods too. For those who are thinking of picking up running as a hobby, you may be off to a rough start, as the body and mind will take some time to acclimate, but in the long-run, running can be a blissful and meditative activity, even providing a sense of freedom.

Competitive running is also a sport that requires a lot of discipline and dedication, especially for long-distance runs. However, running can be a social activity for children once they make like-minded friends from the camp that will accompany them for runs. They'll be able to bond as they share a common experience of completing a long, satisfying run together!