(Photos courtesy of Tan Khiok Sing and William Nguy)
You could say that netball was created by a fortunate misunderstanding. The sport took its form in 1895 when American sports teacher Clara Baer received a copy of the rules for women's indoor basketball, which came with a drawing of the court. She assumed the pencilled zone markings meant that players could not leave those areas, but they were actually indications of where players could best patrol.
Over time, her version of the game became netball, a sport popular among women, especially in the United Kingdom and Commonwealth countries including Singapore.
While still commonly associated with women, more men are taking up netball and playing in mixed teams. In 2019, the rules of netball in Singapore were updated in keeping with Australia's rules: currently in mixed games, up to three men can play, with one man in shooting, mid court and defending positions respectively.
Among the ardent male players are netball coach Tan Khiok Sing, 42, and digital project manager William Nguy, 40. The duo tells us how they got into the game and why they enjoy it so much.
How did you first come across netball?
Tan Khiok Sing: I've been playing netball for 21 years. I first knew about the game from a close female friend, as I wanted to pick up a different sport at the time. I was playing basketball and volleyball competitively then. I joined a mixed netball club, and it has been a great experience. It is much more interesting training and playing together with both male and female players, especially during competitions — it requires a good understanding of different physical abilities and skills to play well together. The bond is also more dynamic in a mixed group. That said, all sports should be enjoyed by everyone, regardless of gender, age and ability.
William Nguy: Basketball is my go-to sport but growing up in Australia, where pretty much every game is broadcast on TV, I was also introduced to netball. It was offered as a sport in my high school too. There was an all-boys senior netball team that ended up playing in a regional tournament and they won. That likely piqued my interest. I also remember a close friend, who was the school captain, playing for that team, so he made the sport cool.
I started playing netball seriously when I was asked to be a substitute for a friend's team because someone was injured. The team was involved in a local social mixed competition in Sydney in early 2021. We won the match, and my teammates welcomed me back the following week. We progressed to the championship round and got ourselves a finalist trophy. I was sold on the game of netball.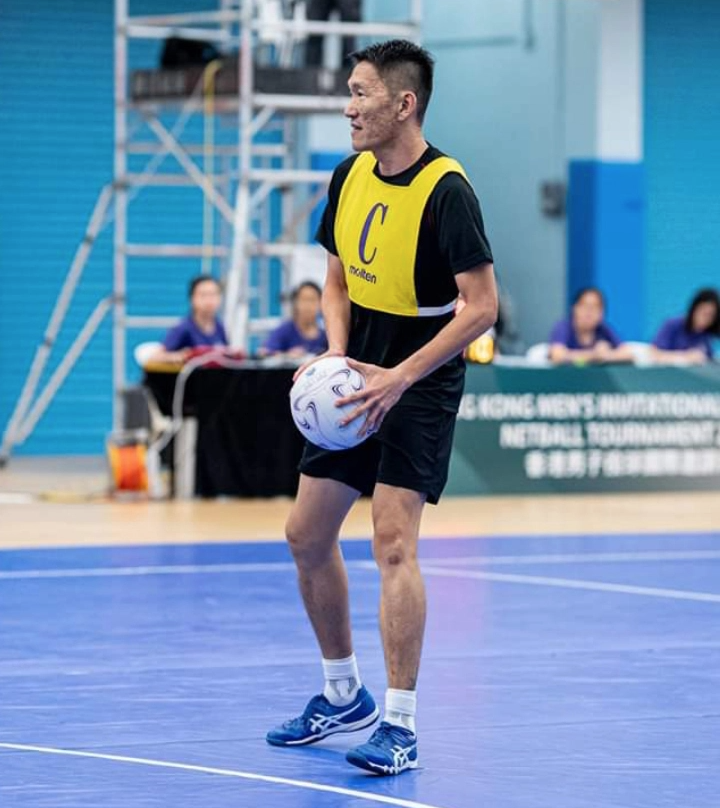 How often do you play netball now?
Khiok Sing: I train twice a week with the Singapore men's netball team. I also play in my mixed club, Dynamix, and through meetup.com as well.
William: I moved to Singapore during the lockdown and wanted to continue playing netball, so I found a social group via meetup.com to play some casual games. We play five-a-side, which is the format and level I am used to — everyone has a chance to rotate positions after each game.
What do you enjoy most about netball, and what's your favourite position to play?
Khiok Sing: I enjoy team sports, so I like the teamwork and togetherness in netball. I'm a shooter (goal shooter and goal attack) but my favourite position to play is centre because I like to move on the court to create game play and pass the ball.
William: The new Fast5 format is what I like most about netball, where you play with five on each side, with shorter quarters and power plays. I enjoy the fast, technical and physical nature of netball; I love the spacing and balance required to execute ball passes at speed. There's also this unwritten rule for good sportsmanship where players clap when their opponent scores a goal. It's an etiquette I appreciate.
What was most challenging for you when you first started playing netball?
Khiok Sing: The challenge was having the understanding and skills needed to play a good game. Training with my team regularly and getting experience in games and tournaments helped to overcome it. I never encountered any stereotypes at all. Netball is like any other sport — it should be enjoyed by all.
William: The challenging part was the "no dribbling of the ball" rule. You need to watch the position of your feet every time because the referee is going to call the stepping rule. Also, competing with women are awesome as they are very passionate players, but sometimes I find myself having to be extra careful when chasing for the ball, as I might accidentally clobber the more petite players if I lose my balance.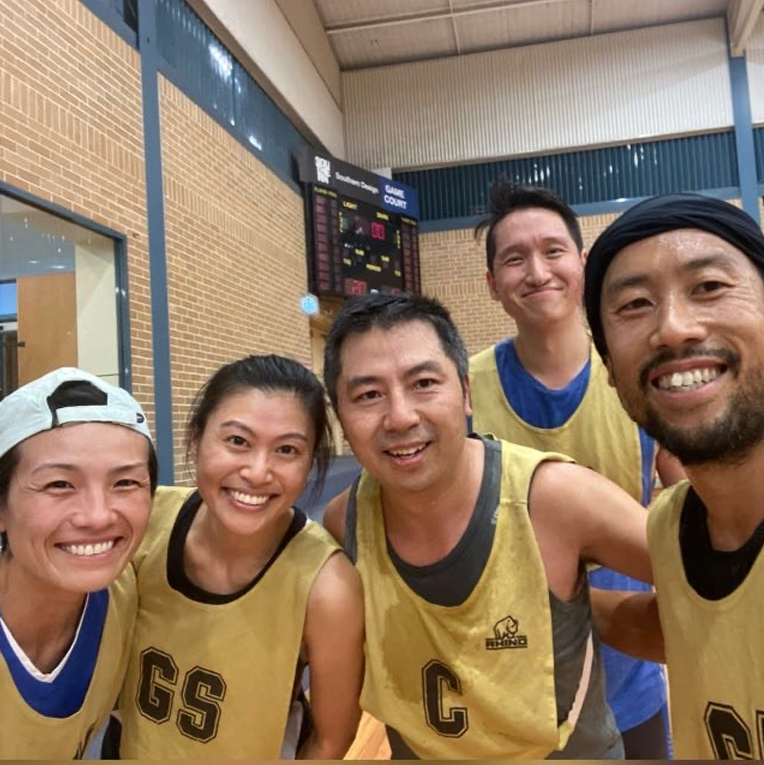 What are some lessons you've learnt from playing netball?
Khiok Sing: Netball has taught me to work with people and to play as a team. It hasn't changed the way I view gender. Gender should not be a barrier in sport.
William: Teamwork in a mixed team is incredibly rewarding. Learning to play the game with my female teammates meant I had to adapt and be open to advice. I can be an aggressive player, so I've had to learn to manage my emotions and remind myself it's a non-contact sport. I'm fiercely competitive but so are the female players. It's great to see that we can both be motivated by good healthy competition, by pushing each other to perform our best.
In your opinion, how is netball evolving? Are more men taking up the sport?
Khiok Sing: Netball is getting more popular over the years. Yes, there are more men playing now. But to further develop the sport, everyone at all levels should be given the chance to participate and play.
William: I am surprised there aren't more men taking up netball, from what I've seen in Australia and Singapore during my very short stint. Netball is a true team sport. Any position on the court is for everyone to play, so a person's ability level, size, height or gender does not matter. So long as you possess great hand-eye coordination, you're good to go.
What would you say to a guy who might be interested in netball?
Khiok Sing: Come join us. Follow our Instagram @sgmensnetball. We welcome you!
William: To a boy, I'd say give netball a go because girls play basketball too. To a man, it's never too late to pick up this team sport if you suck at kicking a soccer ball like me.