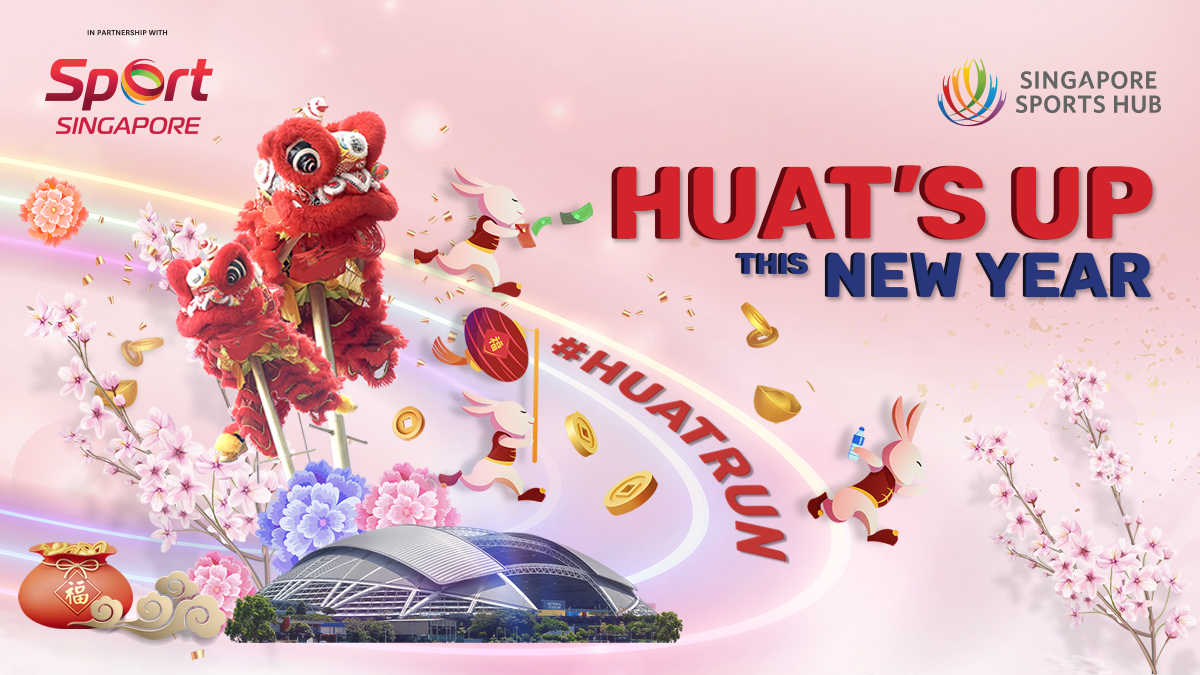 Huat's Up This New Year
Celebrate with us at our very first Stadium Waterfront Carnival – come down to our look forward to sumptuous Asian fare at Asian Food Street, LED lion & dragon dance performances, Prosperity Race and the auspicious return of the annual #HUATRUN!
Huat's Up This New Year
We are pushing forth on providing greater access for all to live sporting, entertainment, and community activities with our very first Stadium Waterfront Carnival.
From 16 Jan to 5 Feb, come celebrate the Year of the Rabbit with us and usher in the new year with great food at our Asian Food Street offering the best of Asian fare from sushi to burgers as well as durian chendol. You can also get to savour uniquely Singaporean cocktails and mocktails featuring local flavours we grew up with! For the first time ever, we will be revealing Stadium Top, a special cocktail designed just for us and served exclusively at the food fest!
That's not all! You can come join us and win prizes at our annual #HuatRun and enjoy a special line up of activities specially curated for your friends and family. We have everything for everyone so come hop into Chinese New Year with us at Singapore Sports Hub.